Please take a moment to read through the information and documents.
    Registration form school
    Student data sheet / information sheet
    Registration form Kindergarten
    Registration form Bus
Folgende Unterlagen werden von den Erziehungsberechtigten mit der Anmeldung anerkannt:
Satzung des Schulvereins
Gebührenordnung
Gebührentabelle 2017/18
Schulordnung der DSA
Versetzungsordnung
Kindergarten-Eingewöhnung (falls zutreffend)
Busordnung (falls zutreffend)
Kontaktieren Sie unsere Mitarbeiter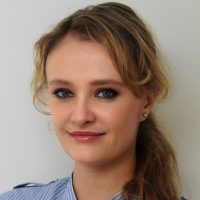 For the Foundation Stage contact
Frau Romy Schertler
For the Prep School please contact
Frau Petra Deis
Bitte beachten Sie, dass wir die Anmeldung nicht annehmen können, sollten die oben genannten Dokumente nicht vorliegen.
Bitte beachten Sie weiterhin, dass Anmeldungen für den Kindergarten bis zum Ende der zweiten Februarwoche für das folgende Schuljahr angenommen werden.
Sollten Sie die Anmeldung per E-Mail an die Schule schicken, verwenden Sie bitte ausschließlich
folgende E-Mail Adresse: info@dsa-nigeria.com
Bitte beachten Sie, dass auch bei Anmeldungen per E-Mail alle oben genannten Dokumente als Anlage beigefügt werden müssen.